LNG in Spotlight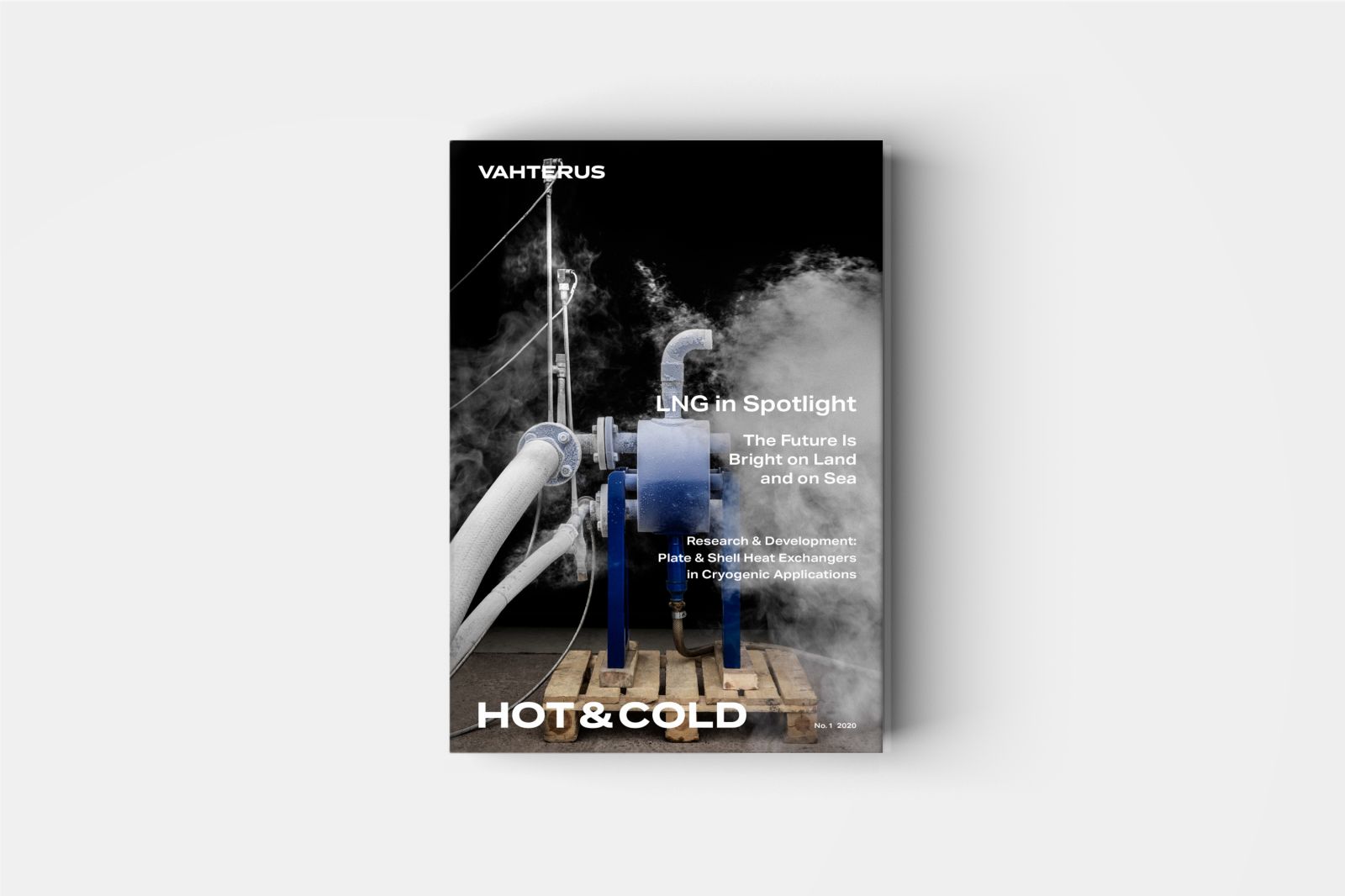 Today we're launching a new edition of Hot & Cold - download it here and join us for a launch livestream on 16 July 2020.
In this edition, we focus on heat-exchanger solutions in LNG applications. Our customers are changing energy source from heavy fuel oil to Liquefied Natural Gas (LNG), which is becoming an increasingly popular fuel in marine and onshore applications and in power generation.
The rich possibilities offered by LNG have encouraged us to undertake extensive R&D work to understand the special features of heat transfer with cryogenic fluids. For an engineer, it's always exciting to see the extremes, for example in temperatures, like using liquid nitrogen at temperatures of -180°C to test our heat exchangers in an environment that's equal to LNG vaporising conditions. That's pretty cold!
In these conditions, the materials, the welding quality, as well as heat-transfer efficiency of our exchangers are rigorously tested. That has been our focus this spring. In this special issue, you can read about a larger series of cryogenic experiments in our Test Lab and about FEM simulations that help us to continuously improve the constructions used in the cryogenic environment. We've also successfully refined our processes. The development research is done together with you, our customers, and the work continues. I believe that the use of LNG will increase significantly over the next decades, especially with large engines. We at Vahterus are making it our business to be part of this development work in the future.
Together we succeed!
Mauri Kontu
Founder and CEO
Download the new issue of our customer magazine Hot & Cold here and join us for a launch livestream on 16 July 2020. Save the date and sign up for more details here.