Welcome to Vahterus Virtual Showroom
Explore our new virtual showroom in 360-experience and learn more about our product.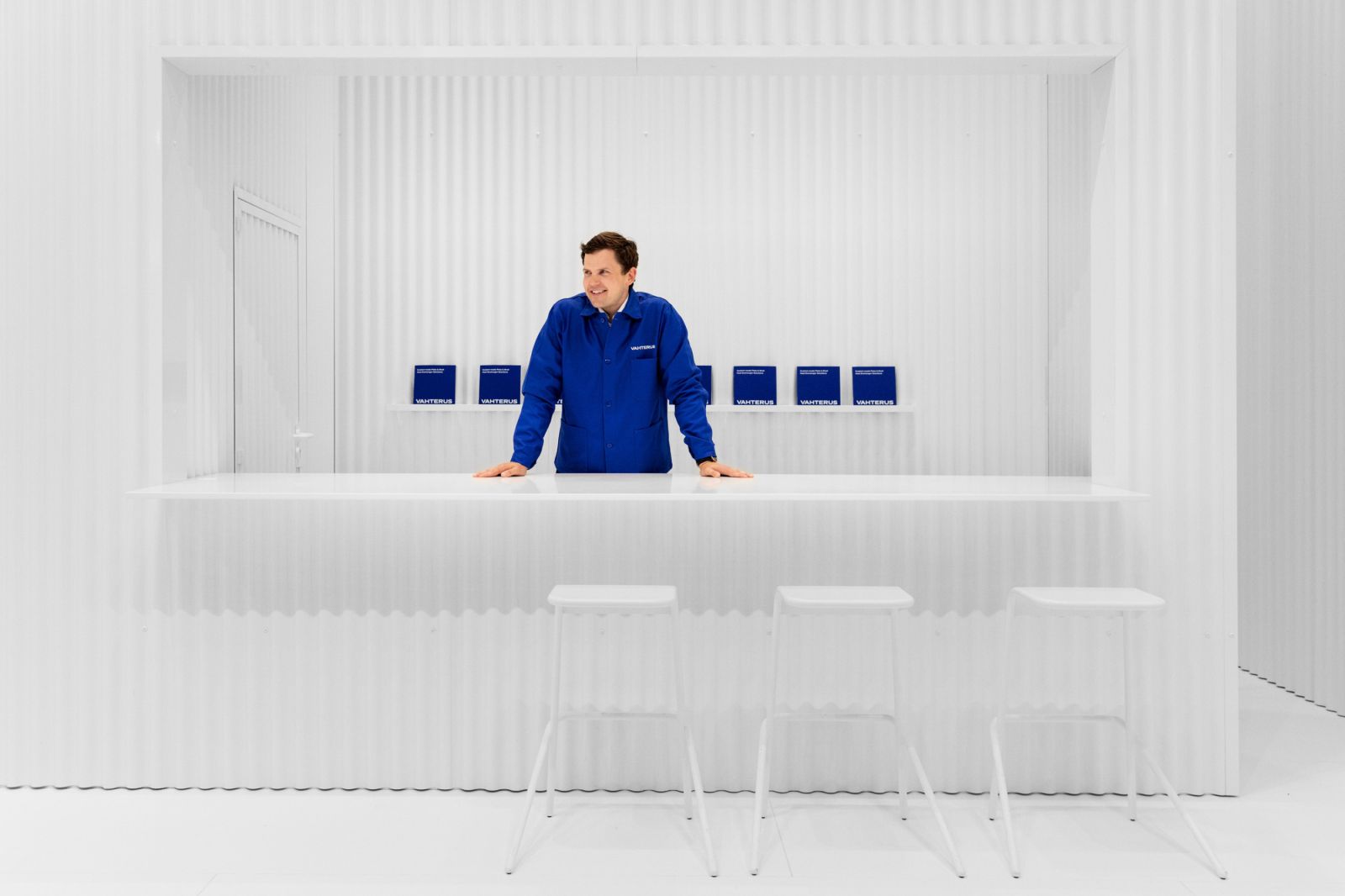 Vahterus is continuously investing in automised production technology and digital development. To celebrate our 30th anniversary – and in line with our efforts to find new ways to meet our customers in the current environment – we've launched a digital showroom utilising novel robot technology.
The showroom enables human-robot-interaction via 24/7 online access, making it possible for our global colleagues and customers to meet and chat regardless of location. Building on mixed reality, the space allows for fully transparent access to our products – from a detailed product introduction to an entire exhibition booth – to be transferred into our customers' meeting rooms anywhere in the world.

We are also delighted to welcome you to a 360-degree virtual tour of our showroom. This 360-degree experience allows you to access the showroom 24/7 with one click.

Explore the space and learn more about our products. Or go to our online calendar and book a live introduction from our showroom robot.