New Solutions Take Time to Develop
In order to build a safer tomorrow, both for the planet and for people, industries are creating new technologies and solutions. While change can take time, examples of positive trends can be seen in each sector. The rise of heat and exhaust recovery, for example, has been made possible and increasingly efficient by new product innovations.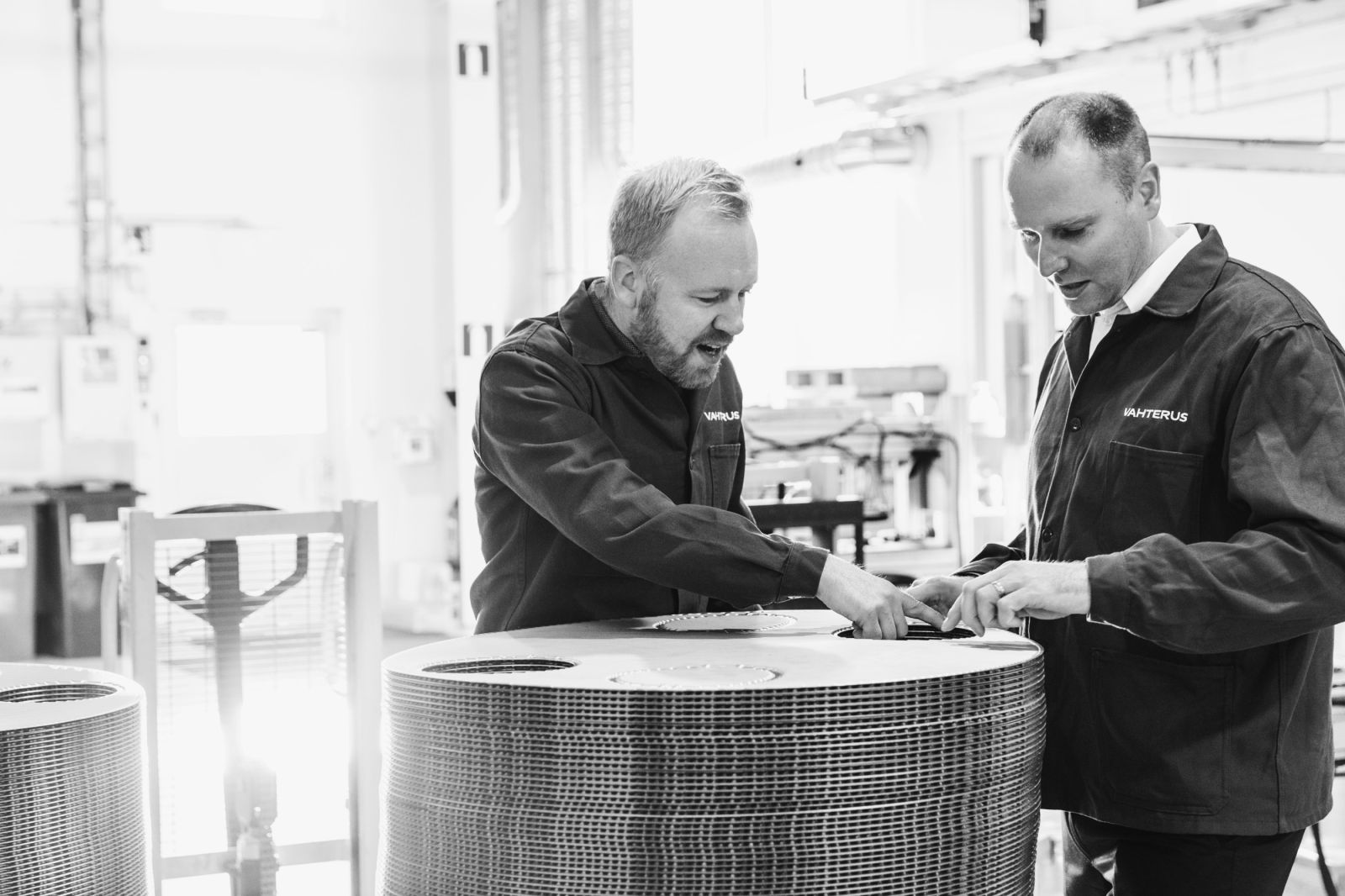 Chemical and Process
Marko Rantala, Chemical and Process Business Director

In my previous industry review, I talked about sustainable solutions in the chemical and process industries. This time, I want to talk about the slow process of finding and applying them. Change requires resilience, focus and patience. It happens slowly. Sometimes you need to find some distance, take an outsider perspective, to see it happening. People grow, and knowledge develops. Little by little, words, thoughts and actions change attitudes and suddenly ambitions that once seemed far away become possible. Our experience confirms the validity of our initial ideas, and we're inspired to aim higher, dream bigger.
A growing number of end users are now providing examples of the long-term benefits of introducing Plate & Shell heat exchanger technology to the chemical and process industries. This year, Vahterus gained the status of certified supplier to one of the largest chemical companies. This has required years of focused work. The decision makers in charge of process planning and heat transfer learned the benefits of our Plate & Shell heat exchanger technology. We convinced them of our ability to deliver products that respond to customer requirements, and together we've developed processes and applications for the new technology. After years of consistent work, our collaboration is manifesting itself in new requests and orders.
Another example is a southern European oil company, whose heat exchanger experts recently participated in our sizing training in Kalanti, Finland. Their new understanding of our calculation principles and manufacturing processes has significantly deepened our collaboration.
Energy

Tobias Häggblom, Energy Business Director

Despite the positive trend in the oil & gas industry, with increased oil prices, the outlook is not as good in power production. The current low power prices have led to reduced investment in combined heat and power plants and to the closure of a number of thermal power stations in Finland.
One of the reasons for the low prices is increased efficiency and the substitution of wind power. In these conditions, cities tend to invest in plants producing heat only, since the cost of a combined heat and power plant is significantly higher than that of a plant producing heat only. From Vahterus's point of view, this means that we should concentrate on smaller plants. Good opportunities can be found, for example, with heat exchangers located between the district heating network and the boiler medium.
With LNG and gas processing on the increase, the timing of the new Vahterus fully-welded S-series is good. Launched at the Achema 2018 fair this summer, our new S-series introduces a slimmer plate model. In gas processing in particular, the new slim plate provides fresh opportunities. Due to its ability to handle high volume flows with low pressure drops, we can now approach applications that would previously have been impossible. The increased length maintains a high pressure drop on the plate side even at low flows. This is ideal for heat-recovery applications. Exhaust recovery is also taking a step forward with the new slim plate. The short length on the shell side allows for low pressure drop and easy cleaning. These features are opening a wide new range of applications and opportunities.
Refrigeration

Heikki Oksanen, Refrigeration Business Director

This summer, Europe saw above-average temperatures and below-average rainfall, and not a day went by without climate change being covered by the media.
The role of the refrigeration industry has been cited as a cause of global warming, and the industry has sought more environmentally friendly alternatives to replace coolants with a high global warming potential. The alternative solutions need to be politically stable, and availability of the alternative coolants must be secured for decades to come. As such, natural coolants are the only realistic alternative to synthetic coolants.
Heat recovery is gaining momentum and the use of fossil fuels has been limited. Waste heat must, and will be, utilised more fully in the future.
Low-charge ammonia refrigeration systems have gained much attention lately, but they are far from a panacea. The safety of a cooling plant depends on several factors, and it is in everyone's best interest to avoid accidents, fatalities and negative publicity.
The biennial main event of the refrigeration industry is the Chillventa fair, which takes place in Nuremberg on 16–18 October 2018. This year, the event's key topics are climate change and natural coolants, and industrial heat pumps are the centre of attention at several seminars.
Our new range of products are on display in Nuremberg. The mission at Vahterus is to find tailored solutions for our clients. To us, this does not only mean modifying our products, but also designing products with a long lifespan, while taking into account the unique needs of a range of processes.