A night to remember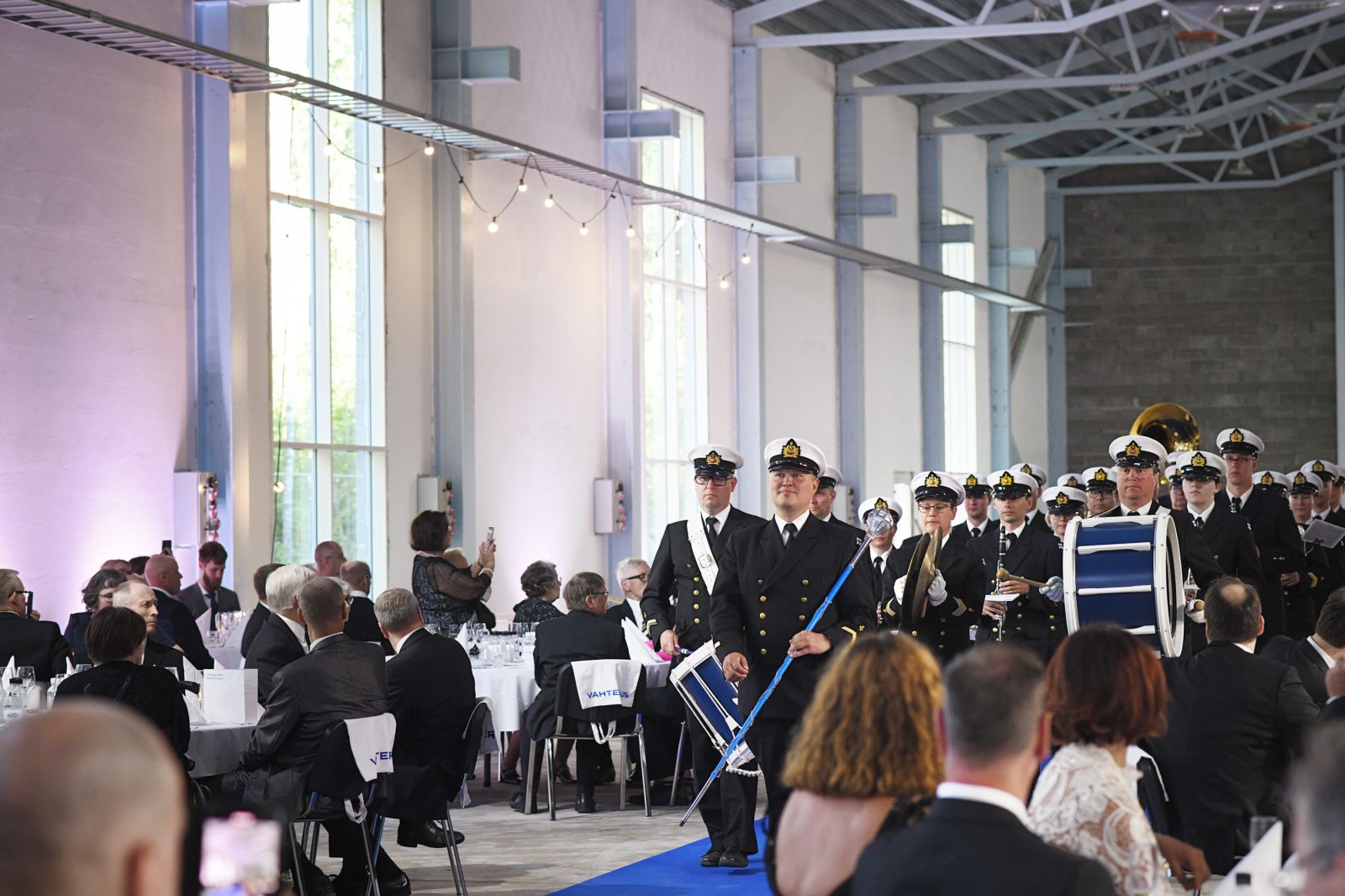 On 12 August 2022, we celebrated 100 years – a postponed Vahterus 30th anniversary and my 70th birthday – and our new production hall. This new 3000m2 space, the largest extension we've made in Vahterus' history, provided a memorable location for a celebration with 300 people – our employees together with partners, customers, friends and family near and far. Finally able to get together after years of travel restrictions, we shared a very special moment together.

The main speech was given by Jaakko Hirvola, the CEO of Technology Industries of Finland (Teknologiateollisuus). He pointed out how important the technology industry is to Finland – it's our main export business – and at the same time, how key the small and mid-sized companies and family-owned businesses are to Finnish welfare. Thank you for joining us Jaakko!

Thanks also to Jonathan Pascoe, the President of Vahterus Americas, and Aappo Kontu, my twin brother and the Chairman of the Board at Vahterus, who gave great speeches during the night.

A wonderful surprise was when the Finnish official Navy Band suddenly marched in with over 20 musicians. Another overwhelming moment was a recital given by Iiro Rantala, the distinguished and much-loved Finnish jazz pianist and composer.

As the evening wore on Eero Saunamäki and the Guards Brass Septet, an ensemble from the Representative Orchestra of the President of the Republic, took to the stage and we danced through the night.

There was so much emotion in the air, it was difficult for me to handle and digest. A wonderful night to remember!

My deepest and warmest thanks go to you all – to our valued partners and customers, to all Vahterus people globally, and finally to my nearest and dearest: my family.

Together we succeed!
Mauri Kontu
Founder and CEO
Photos: Ida Pimenoff