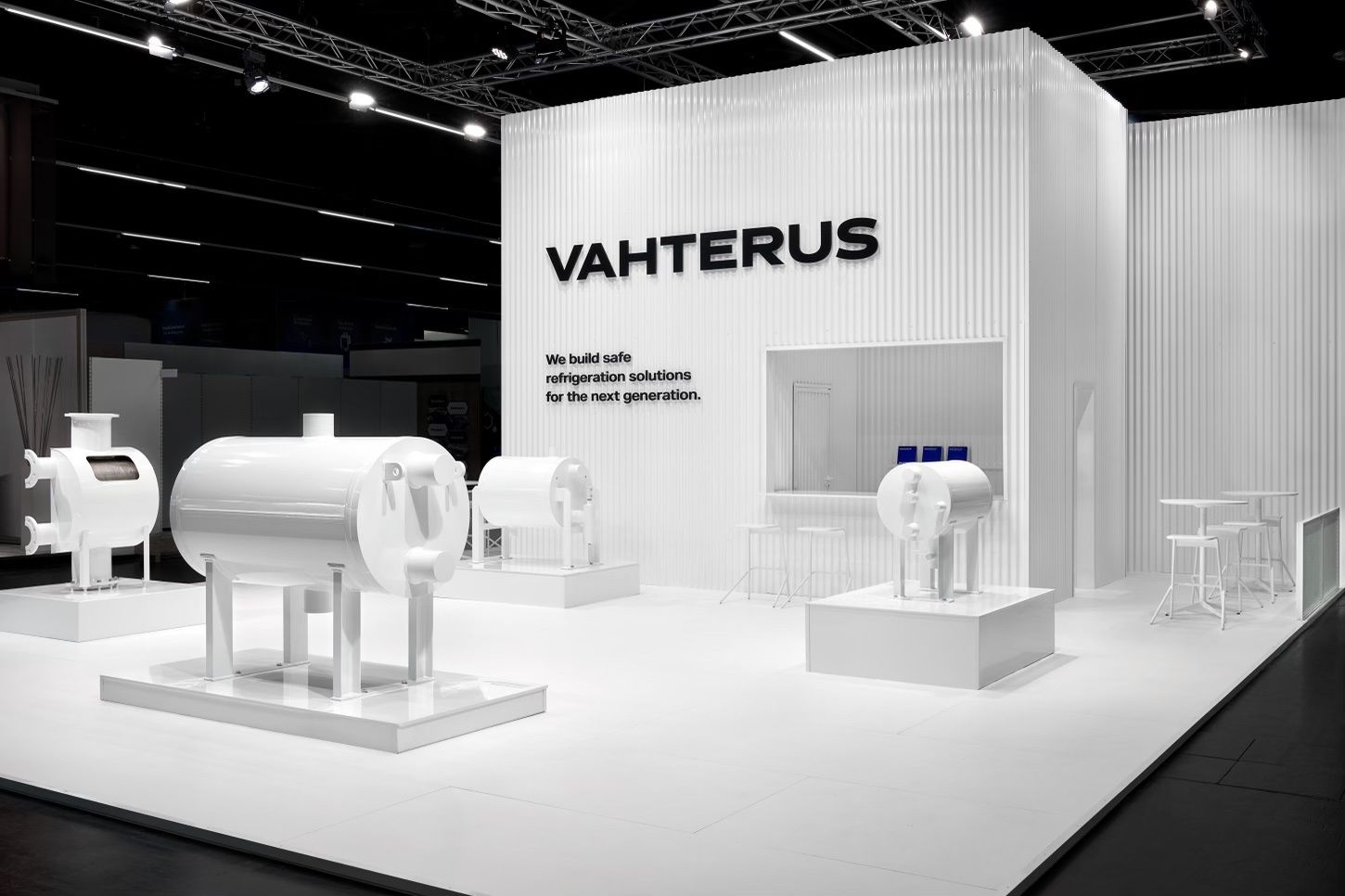 Chillventa 2022
The biennial main event of the refrigeration industry takes place from 11–13 October 2022 in Nuremberg, Germany.
Vahterus are delighted to offer you free tickets. Sign up for your ticket below, then find us in hall 5, booth 5-314.
On Tuesday 11 October 2022 at 16:00 PM (CET) we'll host a livestream from our exhibition booth as our Customer Service Director Valtteri Haavisto, and Refrigeration Business Director Heikki Oksanen introduce our latest refrigeration applications.
We look forward to sharing our latest innovations with you. Sign up below to get your free tickets.
Your free tickets to Chillventa 2022 with Vahterus
Welcome to Chillventa 2022!
A record warm summer is behind us, as well as record dry conditions. Food production is in danger. We've been forced to limit water consumption.
We have a long winter ahead of us. The gas crisis is yet to be solved in Europe. Geothermal energy and heat pumps could be part of the solution. Energy recovery and energy saving needs to be taken seriously.
We can't operate without heating and cooling, but this doesn't justify accelerating global warming or contaminating drinking water. Both companies and customers must take responsibility for future decision making.
I believe these will be the central themes at this year's Chillventa. Natural refrigerants, safety issues and technical innovations will create a basis for building a safe future for the next generation.
Together we succeed!
Heikki Oksanen
Refrigeration Business Director